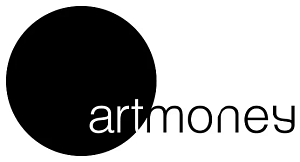 JoAnne Artman Gallery is excited to partner with Art Money, a new way to buy art. Founded in Australia in 2015, Art Money opened their first office in NYC in 2016 and is currently available in over 700 selected galleries internationally.
With a 10% down payment, you can take your art home immediately and pay the remaining balance over the course of 9 months with Art Money credit, interest free.
Through Art Money, an artwork costing $5,000 is spread out over payments of $500/mo, helping emerging and established collectors obtain art in a way that contributes to the long-term sustainability of the contemporary art market. Credit is available from $1,000 – $50,000.